Master
Media Component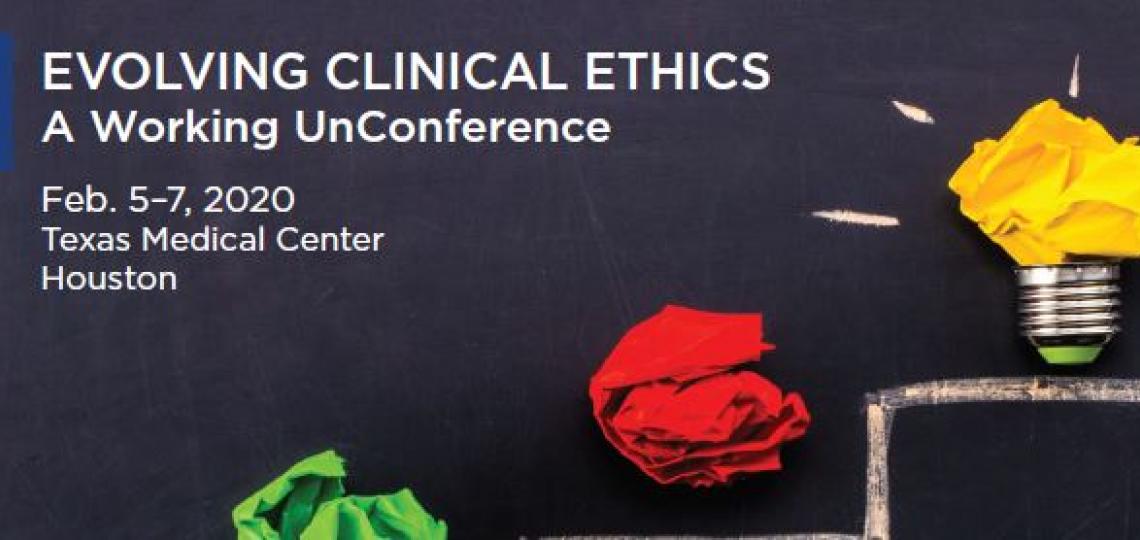 Content
Evolving Clinical Ethics: A Working UnConference is an opportunity for clinical ethicists to meet in-person to collaboratively explore novel and unresolved issues in clinical ethics. Building on the successful inaugural UnConference hosted by the Cleveland Clinic in 2018, the 2020 UnConference will give participants an opportunity to contribute to the evolution of our field's thinking and practice.
We hope the meeting will be a forum for practicing clinical ethicists to collaborate in moving our field forward. Professional clinical ethicists who lead clinical ethics programs or serve on ethics consultation services will benefit most from this UnConference.
The UnConference will not include traditional didactic presentations. Instead, participants will engage in sessions with various formats including:
- Peer-to-peer solution-sharing sessions (structured, collaborative problem-solving in small groups)
- Lightning talks (brief plenary presentations with audience feedback)
- Fishbowl discussions (interactive discussions with expert panels)
- Marketplace of ideas (connecting with others to collaborate)
Find more information about presentation formats here. We are no longer accepting abstract submissions. Thank you to all of those who expressed interest and took the time to submit an entry.
Heading
Program Committee
Content
Members of the planning and review committee include:
Janet Malek, Ph.D., Program Committee Co-Chair
Claire Horner, J.D., M.A., Program Committee Co-Chair
Trevor Bibler, Ph.D.
Andrew Childress, Ph.D.
Jamie Crist, J.D., M.A.
Savitri Fedson, M.D.
Adam Pena, M.A.
Bryanna Moore, Ph.D.
Ryan Nelson, Ph.D.
Content
Individuals can submit up to two proposals for the UnConference. Please complete one form per proposal.
Content
Please note: Presenters will need to cover their own registration and travel expenses. We will have a hotel block discounted rate available (details forthcoming). Given the interactive, cooperative nature of the UnConference, we hope that presenters will plan to stay for the majority of the event.