Master
Heading
Govind Persad, J.D., Ph.D., Recipient of the 2021-2022 Baruch A. Brody Award & Lecture in Bioethics
Media Component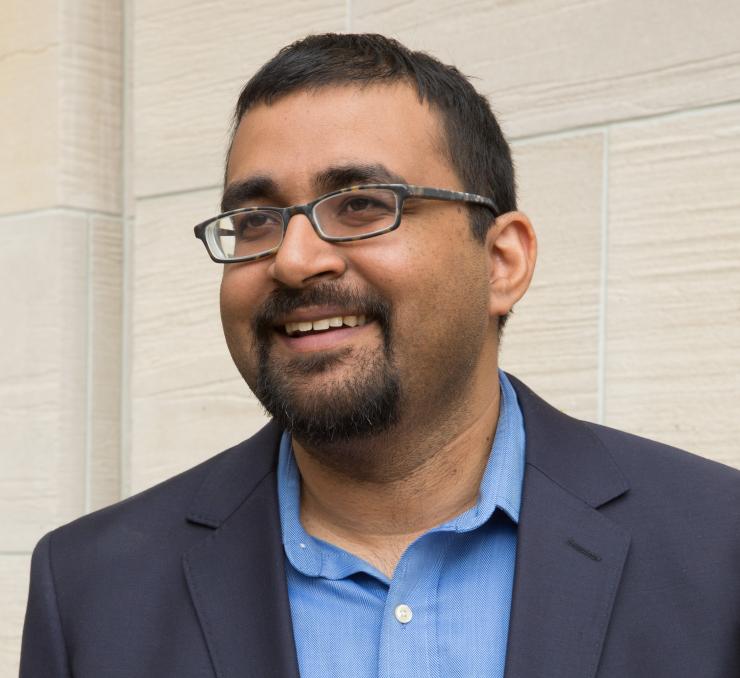 Content
Dr. Persad, assistant professor at the University of Denver Sturm College of Law and a Greenwall Foundation Faculty Scholar in Bioethics, was named the 2021-2022 award recipient.
He was recognized for his original, rigorous and impactful scholarship in philosophical bioethics, particularly on the topic of scarce resource allocation. His interests and writings bring together the pillars of philosophy, legal and ethical concepts that embody Baruch Brody's scholarly approach.  
Heading
Award Presentation and Lecture
Content
The award presentation and lecture will take place Tuesday, Feb. 1, 2022 at noon (CST) in-person with a live stream option. Registration details are forthcoming. Sign up to receive information.
Heading
About the Award and Lectureship
Media Component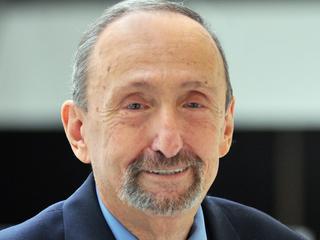 Content
The Baylor College of Medicine Center for Medical Ethics and Health Policy, the Houston Methodist Hospital System, and the Rice University Department of Philosophy are pleased to renew this international $10,000 award and named lectureship in Baruch Brody's memory. This award recognizes junior and mid-level scholars who have made important theoretical contributions to the field of bioethics. This award honors someone in the field who embodies the values and virtues that were central to Dr. Brody's scholarly life and work at the three sponsoring institutions.
Heading
Eligibility Criteria
Content
Successful applicants will have:
Received their last terminal degree within the last 15 years
Made philosophically-informed, conceptual contributions to the field of bioethics that are of clinical and practical import
Demonstrated leadership in, and commitment to, the field of bioethics
Made scholarly, institutional or organizational contributions of clinical and practical importance 
Been appointed to a faculty appointment at an academic institution
Content
$10,000 award (SSN or ITIN required)
Spending three days as a Visiting Scholar at the Baylor College of Medicine Center for Medical Ethics and Health Policy, offering an opportunity to build collaborations at Houston Methodist Hospital System and Rice University Department of Philosophy (e.g., deliver various one-off talks, one on one meetings with faculty, etc.)
Heading
Nominations Closed
Content
The call for nominations is now closed. Thank you to all who expressed interest and took time to nominate candidates
Heading
Selection Committee
Content
Jennifer Blumenthal-Barby, Ph.D., M.A., Cullen Professor of Medical Ethics, Center for Medical Ethics and Health Policy, Baylor College of Medicine
Elizabeth Brake, Ph.D., Professor, Department of Philosophy, Rice University
Jeremy Brody, Chief Strategy Officer, Kantar Health
Janet Malek, Ph.D., Associate Professor, Center for Medical Ethics and Health Policy, Baylor College of Medicine; Director, Houston Methodist Biomedical Ethics Program
Laurence McCullough, Ph.D., Professor of Obstetrics and Gynecology, Zucker School of Medicine of Hofstra/Northwell; Distinguished Emeritus Professor, Center for Medical Ethics and Health Policy, Baylor College of Medicine
Amy McGuire, J.D., Ph.D., Leon Jaworski Professor of Biomedical Ethics and Director, Center for Medical Ethics and Health Policy, Baylor College of Medicine
Charles Millikan, D. Min., Vice President for Spiritual Care and Values Integration, Houston Methodist Hospital
Timothy Schroeder, Ph.D., Professor and Chair, Department of Philosophy, Rice University
Peter Zuk, Ph.D., Bioethics Research Fellow, Center for Medical Ethics and Health Policy, Baylor College of Medicine