Master
Content
In 2016, a new travel award was announced honoring the retirement of professor Laurence McCullough, Ph.D. Dr. McCullough has served an integral role in the center for 28 years and demonstrated excellence in education and a commitment to training Baylor physicians in the responsible practice of medicine. This new award, funded from the generosity of Medical Ethics Pathway (formerly Ethics Track) alumni and center supporters, gives two Medical Ethics Pathway students each year the opportunity to attend the American Society for Bioethics and Humanities Annual Meeting. ASBH has been a powerful opportunity for Medical Ethics Pathway students to network with others in the field and explore cutting edge medical ethics work.
Media Component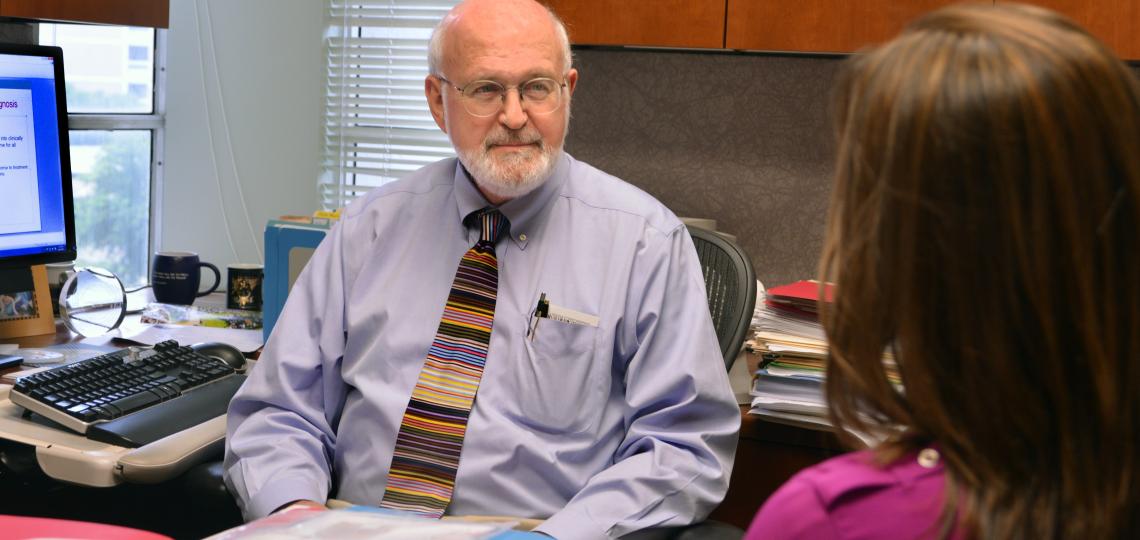 Content
Dr. Laurence B. McCullough, Ph.D., Distinguished Professor Emeritus
Content
Cyrus Daruwalla
Rishabh Kothari
Navya Kumar
Content
Elizabeth Sult Case
Rohit Gupta
Justin Vincent
Content
John Thomas Gebert
Kristi Adrian Fu
Content
Suchi Agrawal
Kristen Mathias
Content
Aravindh Ganapathy
Christopher Cody Miller
Content
Stephanie Allen
Julika Kaplan
Content
There are more than 145 graduates of the Medical Ethics Pathway (formerly Ethics Track) since its founding in 1992.