Master
Heading
The Partnership for Baylor College of Medicine
Content
As Baylor College of Medicine's largest organization for advocacy and volunteerism, the Partnership supports Baylor in solving the global health challenges no one else can. Partnership members serve as enthusiastic ambassadors for Baylor and serve the College through advocacy, volunteerism and philanthropic support.
Partnership members share Baylor's vision of unlocking the answers to disease, educating the next generation of physicians, researchers and healthcare professionals and improving healthcare for all. Supporting students, educating members about Baylor's accomplishments, and cultivating philanthropic advocacy are the Partnership's chief goals.
Media Component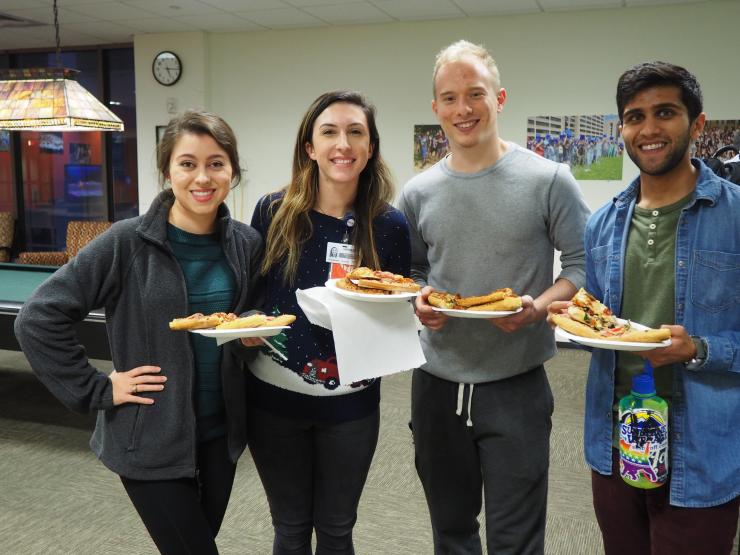 Content
Serve as an ambassador to an institution known worldwide for innovative research that advances medical discoveries and improves lives across the nation and the globe.
The Partnership believes in the students who are pursuing their education at Baylor. The Partnership proudly supports Baylor medical students through several on-campus events, most notably Food for Finals. During this a biannual on-campus event, Partnership members provide food and refreshments to busy students in the midst of preparing for final exams. Baylor's educational programs are rigorous and demanding, and the Partnership believes that it must help take care of those who will take care of us.
Media Component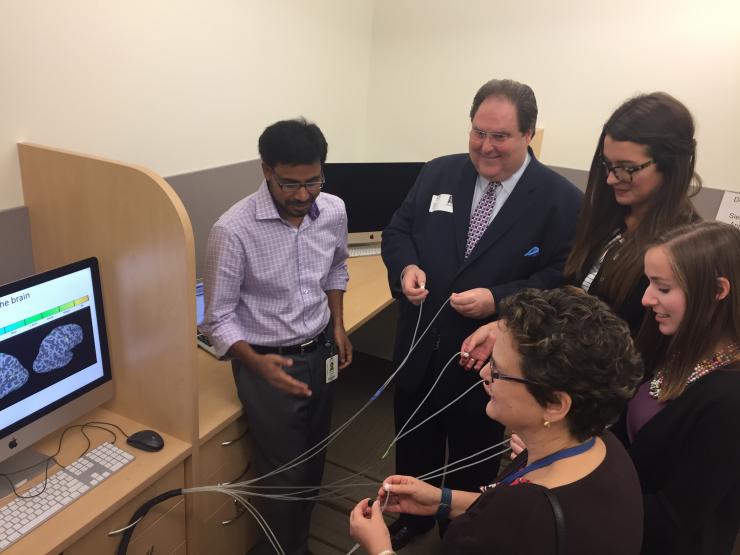 Content
Enjoy access to world-renowned researchers, scholars and medical experts through informative educational events, exclusive tours of Baylor's facilities and more.
The Partnership promotes meaningful community support for Baylor by hosting luncheon programs, special events and campus tours that enhance awareness of the real-world impact of Baylor's achievements. Since 2000, The Partnership has hosted over 170 educational presentations and tours showcasing Baylor's accomplishments in biomedical research, clinical care and medical education. Recent luncheons focused on topics such as restoring sight to the blind using a visual cortical prosthesis and the legal implications of law enforcement agencies using DNA testing services to solve crimes. To learn more about the Partnership's events, please see the Partnership Events Calendar.
Media Component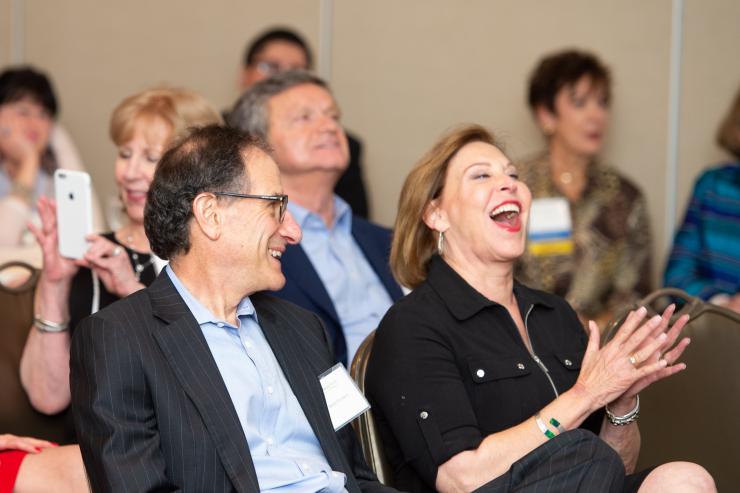 Content
Contribute through philanthropic activities that help Baylor College of Medicine to achieve excellence in education, research, healthcare and community service.
The Partnership actively cultivates a philanthropic spirit with special member events and other opportunities to connect members and advocate for Baylor. Though the Partnership's volunteer members come from diverse backgrounds—entrepreneurs, grateful Baylor patients, industry professionals, community volunteers and some of the most recognized philanthropists in Houston—they all share a passion for advancing medicine and expanding healthcare access locally and globally. It is this shared devotion to promoting excellence in medicine that fuels the Partnership's commitment to Baylor.
The Partnership believes that community advocates play a critical role in helping Baylor surmount medical obstacles, develop new treatment opportunities and enhance patient care. If you are interested in being a part of this dynamic group, see our membership information.