Master
Heading
Poster Presentation
Content
Dr. Chadi Calarge presented a poster at the 68th annual meeting of the American Academy of Child & Adolescent Psychiatry in October 2021, titled "Accelerometry-Based Characteristics Associated with Aggressive Behavior in Children with ADHD." This is an important focus because it uses activity data to predict when a child might have an aggressive outburst. This would allow intervention before it actually happens.
View Poster
Media Component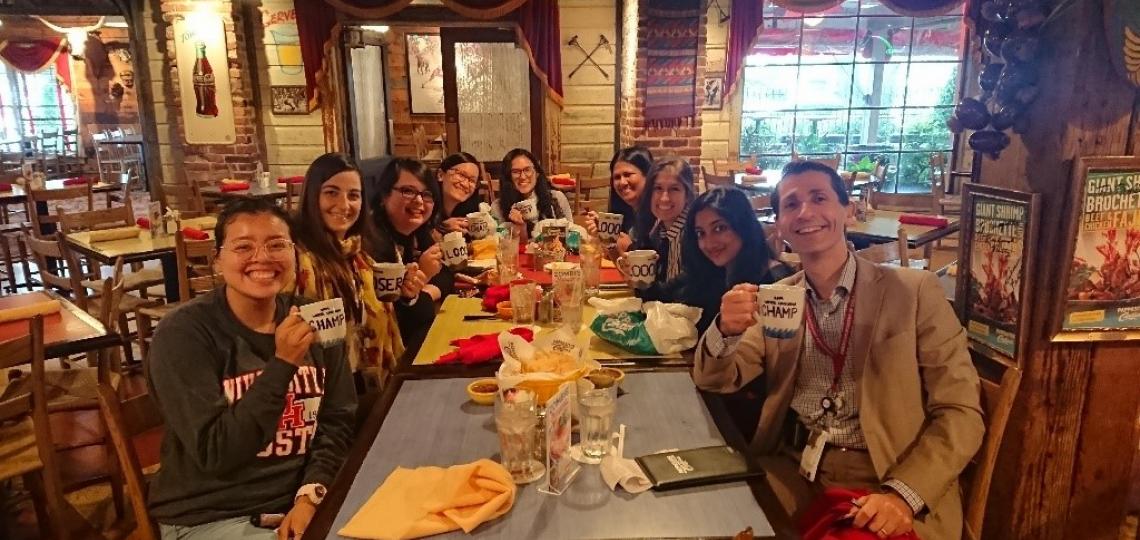 Content
Drinking plain water is very healthy, and is promoted by Baylor College of Medicine. Every year, our lab takes part in a water challenge! We divide our group in two and compete to see which group will drink the most water, over a 4-week period. This past year we collaborated with a partner lab. 
Team building challenges like this help build morale by encouraging a little competition and fun (while also staying healthy)!