Master
Content
Current DDC membership includes 103 members, with 62 full members and 41 associate members. DDC members have approximately $38 million in digestive diseases-related research funding as of 2022. The overall theme of the DDC is "Molecular mechanisms and outcomes of injury, infection, or metabolic dysfunction of the digestive system." DDC Members may submit achievements and news using our online submission form.
Terms

Item Definition
April 2022: Dr. Fasiha Kanwal has been awarded a VA HSR&D Merit Review (Investigator Initiated Research, IIR) grant titled, "Integrating Veteran-Centered Care for Advanced Liver Disease (I-VCALD)." (Funding amount: $1,513,109. Funding period: four years). The objective is to conduct a randomized controlled clinical trial of a new advanced liver disease clinical care model which employs a whole person approach that identifies patients with advanced liver disease using a population-based health management system and integrates curative and early supportive care using a virtual outreach nurse care counselor.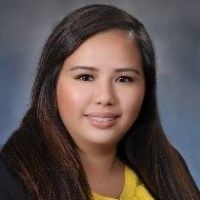 Item Definition
April 2022: Dr. Theresa Nguyen was awarded the inaugural Department of Medicine Physician-Scientist/Investigator Faculty Development Award for the study entitled, "An Electronic Trigger Tool to Detect Missed Opportunities for Barrett's Esophagus Screening." (Funding amount: $207,906. Funding period: two year). The study is aimed at improving adherence to Barrett's esophagus screening in order to identify patients who may benefit from esophageal adenocarcinoma prevention programs by leveraging health informatics and electronic health record data analytics. Dr. Nguyen's primary mentor is Dr. Hashem El-Serag (DDC Co-Director). Her secondary mentors and co-investigators include Dr. Hardeep Singh, Dr. Aaron P. Thrift (DDC Full Member), Dr. Andrew Zimolzak, and Dr. Joel Rubenstein (University of Michigan). Congratulations to Dr. Nguyen and her mentoring team on this outstanding accomplishment.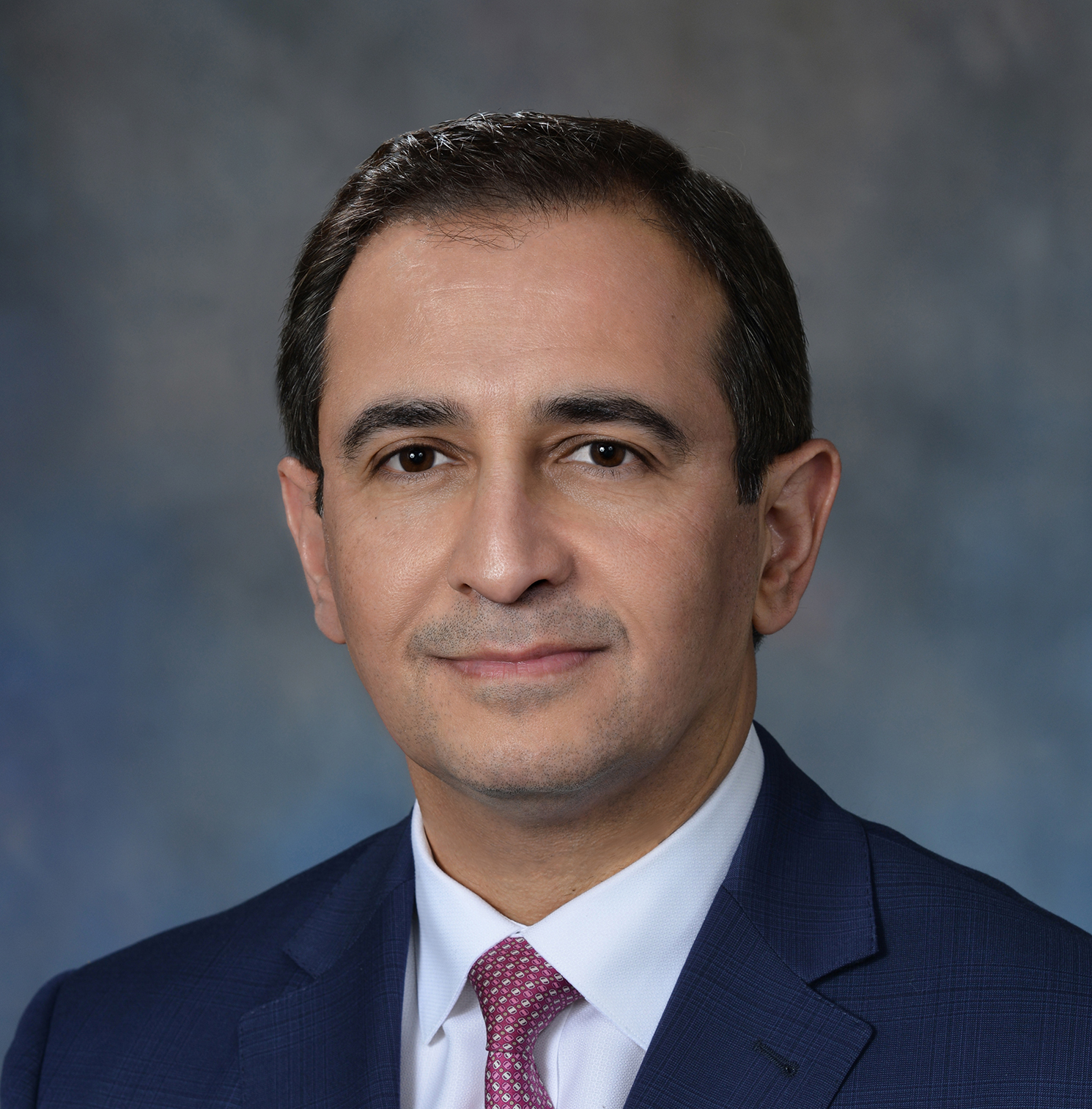 Item Definition
March 2022: Dr. Hashem El-Serag has received funding from the Cancer Prevention and Research Institute of Texas (CPRIT) award for his project entitled, "Novel Metabolics and Radiomics for Predicting HCC Risk." (Funding amount: $1,995,127. Funding period: Four years). Kudos to Dr. El-Serag on this outstanding accomplishment.

Item Definition
Beginning July 1, 2021 and ending June 30, 2024, Dr. Tor Savidge will serve as a member of the Digestive System Host Defense, Microbial Interactions and Immune and Inflammation Study Section, Center for Scientific Review at the National Institute of Health. Members are selected based on their demonstrated competence and achievement in their scientific discipline as evidenced by the quality of research accomplishments, publications in scientific journals, and other significant scientific activities, achievements and honors. Service on a study section also requires mature judgment and objectivity as well as the ability to work effectively in a group, qualities Dr. Savidge will surely bring to this important task.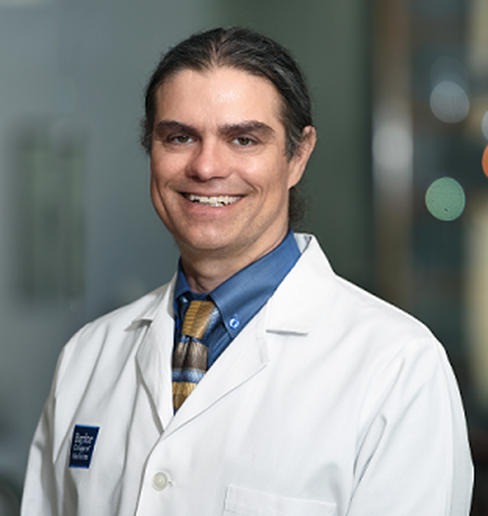 Item Definition
As of May 1, 2021, Dr. Jason Mills, faculty member in the Department of Medicine, Gastroenterology Section, at Baylor College of Medicine will serve as associate director of the Texas Medical Center Digestive Diseases Center. Dr. Mills was trained as a human pathologist and cell and developmental biologist. His research focuses on how stem cells give rise to mature, functional cells in homeostasis and how these processes are reversed during regeneration and tumorigenesis, especially as induced by pathogens. Dr. Mills received his M.D., Ph.D. in Cell Biology from the University of Pennsylvania. He has led several translational efforts, including clinical trials, to use his ongoing research of the study of paligenosis to better prevent or treat tumors. 
Terms

Item Definition
As of May 1, 2019, Dr. James Versalovic, professor and vice chair of Pathology & Immunology at Baylor College of Medicine and pathologist-in-chief and director of the Texas Children's Microbiome Center at Texas Children's Hospital, will serve as co-director of the Texas Medical Center Digestive Diseases Center. Dr. Versalovic is a well-funded physician scientist in digestive diseases and an international leader in gut microbiome research. He has been a long standing and instrumental part of the DDC leadership team as co-director of our Functional Genomics and Microbiome Core (Core C) for several years. In his new role, Dr. Versalovic will work with Center Director Hashem B. El-Serag, M.D., M.P.H., to provide governance, financial and operational management, and strategic planning functions for the DDC. He will continue his role as director of Core C.
The role of DDC co-director was previously served by Doug Burrin, Ph.D., a USDA-ARS research physiologist at Baylor. Dr. Burrin will continue to lead the Pilot Feasibility Program of the DDC and will remain a part of the center as a member of the Internal Advisory Committee. We look forward to continued success under these leadership changes.

Item Definition
Dr. Jian Chen, assistant professor in the department of Gastroenterology, Hepatology, & Nutrition at The University of Texas MD Anderson Cancer Center, will receive a Pinnacle Research Award from the American Association for the Study of Liver Diseases (AASLD) Foundation. This honor includes a three-year award of $300,000, which will support Dr. Chen's project, "Deregulated PRAJA1-TGF-ß Signaling in Liver Cancer Stem Cells." Dr. Chen is a 2017 DDC Pilot Feasibility Awardee.

Item Definition
With the start of its 16th year, the TMC Digestive Diseases Center has some exciting announcements. In an effort to meet the increasing demands of members and provide access to state-of-the art research through our cores, the DDC has launched the Gastrointestinal Experimental Model Systems Core (GEMS). Formerly the Integrative Biology Core, the GEMS Core is organized to encompass an enteroid/organoid subcore and a gnotobiotic subcore. This core offers turnkey access to organoids/enteroid technologies to researchers, including samples (enteroids, organoids), reagents (specialized growth media, etc.), training, and consultative expertise. The core also provides access to Baylor Gnotobiotic Rodent Facility and animals, training and consultative expertise. With the launch of the GEMS Core, researchers have access to enteroid and organoid services as well as an advanced germ-free rodent facility
The new GEMS Core will be led by Director Noah Shroyer, Ph.D., associate professor gastroenterology and hepatology at Baylor. Dr. Shroyer has been a longtime DDC member, and a 2005 pilot feasibility awardee. Mary Estes, Ph.D., emeritus director of the DDC and professor of molecular virology and microbiology at Baylor will serve as co-director of the GEMS Core. Alton G. Swennes, D.V.M, associate director of the Center for Comparative Medicine, will also serve as co-director. Dr. Swennes has extensive experience with gnotobiotic facility design and will offer consultation on study design and feasibility.
Learn more about the newly established GEMS core.

Item Definition
The DDC welcomes our new Cellular and Molecular Morphology Core (Core B) director, Deborah Schady, M.D., assistant professor of pathology & immunology at Baylor College of Medicine and Texas Children's Hospital. Dr. Schady has served as a Core B co-director since 2016 under the direction of Milton J. Finegold, M.D., who served as the Core B director and has been responsible for the organization, supervision, and coordination of the Core B since the inception of the DDC. Dr. Finegold will remain an integral part of the core as co-director. 
Dr. Schady received her M.D. from Medical University of South Carolina in 2005. Her research interests include solid tumors and diseases of the gastrointestinal tract. She is board certified in pediatric pathology, and anatomic and clinical pathology. Views a list of Dr. Schady's publications.
Read more information about the DDC's Cellular & Morphology Core.

Item Definition
Shumei Song, M.D., Ph.D., associate professor in the department of GI Medical Oncology at the MD Anderson Cancer Center has been awarded multiple department of defense grants. Dr. Song received a $640,000 grant in support of her project "Immune-Suppression and Tumor-Stromal Interaction Mediated by Galectin-3 in Gastric Cancer — Implications of Novel Therapeutic Strategies" and an additional $640,000 grant to support her project, "Discover Novel Biomarkers/Targets for Advanced Gastric Adenocarcinoma Patients by Exploring Tumor-Associated Exosomes From Malignant Ascites." She is also co-PI on a project entitled, "Exploiting RhoA mutations in diffuse gastric adenocarcinoma and targeting intertwined RhoA and Yap1 pathways for therapeutic advantage," which also received DOD funding. Dr. Song is a previous Pilot Feasibility awardee and one of the awarded DOD grants is an extension of the work funded by her DDC pilot grant.

Item Definition
Dr. Fasiha Kanwal, Digestive Disease Core director, has been selected and agreed to serve as the new chief for the Section of Gastroenterology and Hepatology in the Department of Medicine. She has served in the interim chief role since January 2017. Dr. Fasiha Kanwal received her training in gastroenterology and hepatology from University of California Los Angeles, and received research training with a Masters in Science, Health Services. Her research focuses on assessing and improving quality and outcomes of care in individuals with chronic liver diseases, including those with chronic hepatitis C, hepatitis B virus, nonalcoholic fatty liver disease, cirrhosis, and hepatocellular cancer. She was the recipient of highly competitive faculty awards, including the Research Excellence in GI and Liver Award (2007) and Emerging Leaders in Gastroenterology Award (2008).

Item Definition
Dr. Mary K. Estes, professor of virology and microbiology and medicine gastroenterology and emeritus founder of the TMC Digestives Diseases Center, has been awarded two prestigious American Gastroenterological Association recognitions. The AGA honored Dr. Estes with the William Beaumont Prize in Gastroenterology, which recognizes an individual who has made a unique, outstanding contribution of major importance to the field of gastroenterology. Dr. Estes' fundamental discoveries and contributions to the field of gastrointestinal infections has had a world-wide impact on the care of children due to her work on rotavirus and individuals of all ages due to her work on norovirus. The AGA also awarded the Distinguished Mentor Award to Dr. Estes, marking the first time an AGA member has been awarded two recognition prizes in the same year. The AGA Distinguished Mentor Award recognizes an individual who has made a lifelong effort dedicated to the mentoring of trainees in the field of gastroenterology and for achievements as outstanding mentors throughout their careers. View press release.

Item Definition
Dr. David Durgan, assistant professor of anesthesiology, was recently awarded an R01 from the NIH National Heart, Lung, and Blood Institute for his project "Examining the role of gut dysbiosis in obstructive sleep apnea induced hypertension". This award will provide funding in the amount of $1,250,000 over the next five years. Dr. Durgan was a two-time recipient of the TMC DDC Pilot Feasibility Award in 2015 and 2016.