Master
Media Component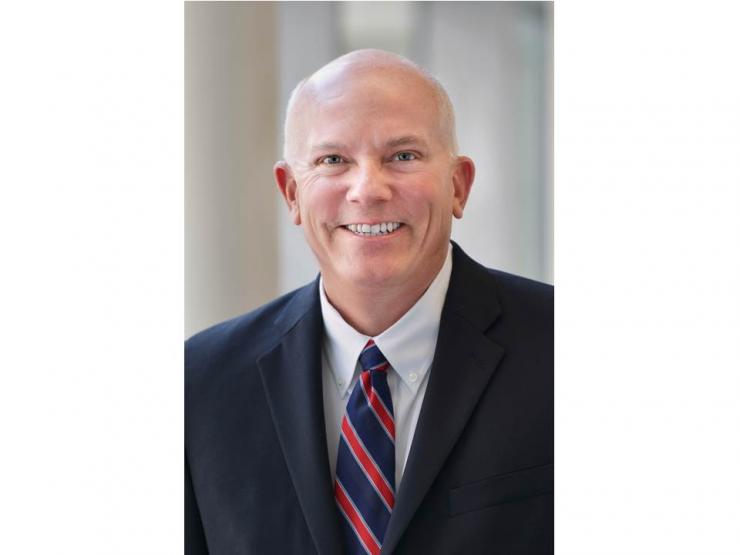 Content
A recent article in Nature Biotechnology entitled "Keys to the Kingdom" advises bioentrepreneurs on how to negotiate with their respective tech transfer offices and made some interesting points and assertions. As the Director of the Baylor Licensing Group, I'd like to share my perspectives on start-up company license negotiations and other start-up specific issues.
First and foremost, I'd like to state that our goal as a licensing team is to drive more commercialization of the exciting discoveries being developed by Baylor College of Medicine. Faculty interest in bioentrepreneurial activity is on the upswing and is being driven by factors such as the new Texas Medical Center Incubator, TMCx. This is a great trend, and it promises to make inroads in terms of generating the commercialization-related critical mass and supportive ecosystem that will help Baylor and its neighboring institutions find and develop more viable commercial partners for their discoveries.
"Keys to the Kingdom" presented a laundry list of a "daunting set of challenges" that faculty entrepreneurs face when dealing with technology transfer offices. I'd like to tackle several of them from the vantage point of a TTO director.
Heading
Length of Time Required to Negotiate a License with the TTO
Content
Our group is motivated to get deals done, and in a manner that is pragmatic, flexible, and practical and results in a deal that is reasonable for both parties. This means neither party will get everything it wants from a negotiation, but both parties will get a deal that they can live with that justifies the work that will need to be done to take a discovery and develop it in to a product.
When licenses take a long time to negotiate, there are usually several factors at play:
The parties involved in the negotiation may fail to understand each other's concerns and may talk at each other instead of making a genuine effort to understand the motivations and desires of the other party;
The terms of the deal may be asymmetric, which diminishes the interest of the party at the short end of the stick to consummate the deal and/or strengthens their resolve not to settle; and
A lack of experience around typical deal structures or issues that are of key concern to academic licensors (indemnity and insurance, for example) can lengthen the process.
Inflexibility Avenue is a two-way street, and both parties to a negotiation will benefit if they invest the time to understand the other party, and not just double-down on their respective positions. Working with legal counsel that has a track record of successfully advising clients involved in deals with academic institutions can be very helpful.
Heading
Inexperience and Conflict-of-Interest
Content
BLG is a service team devoted to serving the needs of the Baylor research community and importantly, the faculty. Faculty at Baylor are thought and opinion leaders in their fields of scientific study, but that deep scientific expertise is different from the business expertise and experience that will be required to successfully commercialize a technology. As a matter of practice, we don't want to be placed in situations in which we are negotiating directly with a faculty member over terms for a license to their start-up company. We will work to avoid this scenario, because it places the TTO in the position of being in an adversarial relationship with the very individuals that we wish to serve. Faculty can sometimes fail to appreciate the degree to which they are conflicted in such a negotiation. As college employees and as beneficiaries under the college's license revenue distribution policy, not only is the faculty member negotiating against the institution, they may also be negotiating against their personal interests when they advocate for license terms that favor the start-up. There is a better way to handle this situation.
The solution is to recruit and develop a start-up management team and to delegate a member of that management team with the responsibility for negotiating the terms of the deal. Additionally, as a licensor and owner of the technology, we want to see a credible business plan/strategy for developing the technology and moving it forward. We want to know that the start-up company understands its market and understands what it will take to successfully develop and launch a product before we agree to confer a full license to the company.
In Houston, finding experienced bioentrepreneurial talent to bring on board to manage a start-up company is not a trivial undertaking, but this situation is improving. Still, it isn't easy, but addressing the management issue is critical to the eventual success of the company. Investors buy management teams, they don't buy great technologies. A strong, experienced management team can take a technology that has some flaws and develop it in to successful product. Conversely, an inexperienced management team can destroy the value of an outstanding technology opportunity. The importance of this issue can't be overstated. In 15 years of technology transfer experience, I haven't encountered an exception to this principle.
Heading
The Control Issue
Content
An issue that arises with some frequency around faculty founder-driven start-up companies is the concept of founder control of the company. As stated above, investors buy management teams, and while they may welcome continued founder involvement in the company in a scientific advisory capacity, they will shy away (run away) from start-ups in which the founding scientist insists upon control of the direction of the company. The desire of a founder to be in a position of control is understandable given that the technology may have been developed over years of research in the founder's laboratory, and it is difficult for the founder to contemplate handing off their "baby" to a management team to develop it into a product. Successful start-up company product development is always a team sport, and it requires multiple skill sets to achieve the ultimate win of launching a new product or service. Great founders often bring a wealth of information and knowledge to the start-up party, but it will take multiple competencies to get the ultimate job done.
Being involved in the genesis and operationalization of a new start-up venture can be a thrilling and rewarding experience for faculty bioentrepreneurs, but faculty who are considering a start-up should seriously consider the time commitment that it will require (always more than you think), and they should consider the degree to which they want to be involved in the company's activities.
We are here to help you navigate the complex path to commercialization. More on how we're doing that next time.
- Michael Dilling, Ph.D.