Master
Media Component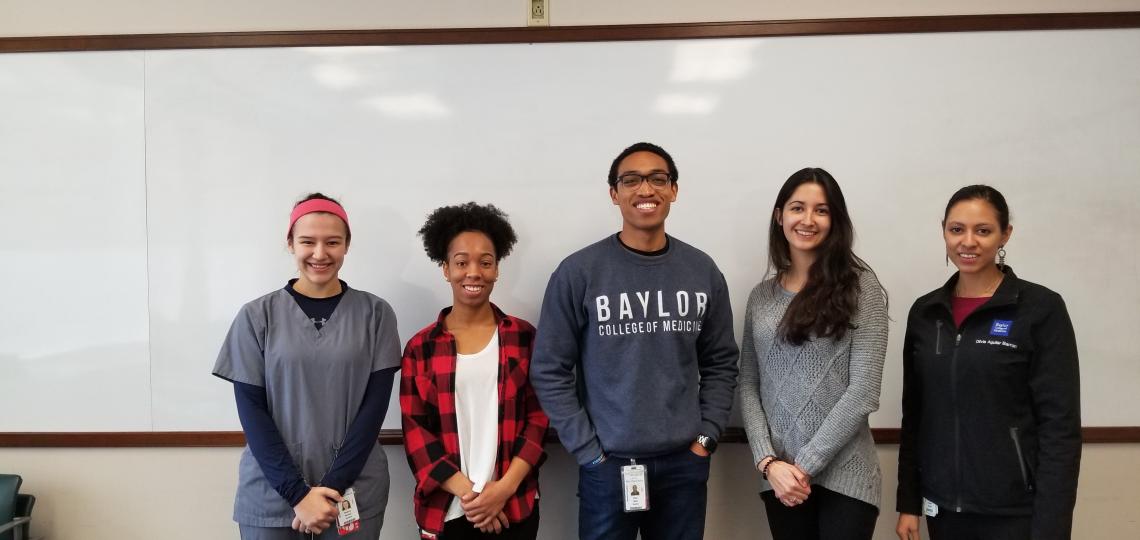 Heading
About the Program
Content
Program Length: Center of Excellence medical student scholars, are typically* selected as an MS1 enrolled in the MD or MSTP program, and will participate in Center of Excellence in Health Equity, Training and Research activities throughout their undergraduate medical education at Baylor. Alumni of the program will continue to have access to resources, information, events and other relevant programs offered by the center.  
* The center will consider interested applicants who are MS2s or rising MS3s as long as they can complete the required health equity research and advanced clinical electives by graduation.
Hours Per Week: The time commitment for Center of Excellence medical student scholars will be three-five hours per week during the pre-clerkship curriculum and three-five hours per week during clerkship curriculum. These hours include the required monthly learning lunches and attendance/presenting at the annual health equity research summit in June each year.
Curricular Components: COE medical student scholars must complete either an eligible MD specialized curriculum pathway (e.g., Care of the Underserved, Medical Ethics, Healthcare Policy or Global Health) or at least one of the 4-week, health equity-related advanced clinical electives from the Care of the Underserved Pathway. Scholars will also be asked to complete an health equity research elective. COE activities for medical student scholars will include academic, wellness and career success activities including test prep; learning and study skills enhancements; and health equity research project and clinical rotations focused on cultural competence, health equity, social determinants of health and issues in health disparities.
Stipend: Up to $1,500 stipend and $500 travel stipend for research presentation at a professional conference.
Eligibility
Prospective applicants must satisfy the following minimum criteria:
Applicant must be a U.S. citizen or permanent resident
Applicant must be from an eligible underrepresented minority population*
Applicant must be an medical student in good standing of the Baylor College of Medicine, School of Medicine
* This is a required condition of the Health Resources and Services Administration Center of Excellence grant program. The goal of the COE program is to strengthen the national capacity to produce a quality healthcare workforce whose racial and ethnic diversity is representative of the U.S. population. For the COE grant program, underrepresented minority populations includes Blacks or African-Americans, Native Americans, Alaska Natives, Eskimos, Aleuts, Native Hawaiians or Other Pacific Islanders, and Hispanics or Latinos.
Content
Applications are now closed for 2021-2022 Cohort.