Master
Heading
Space Health Primer
Content

What is spaceflight, and why do we care?
The Translational Research Institute for Space Health (TRISH) hosted Dr. John B. Charles, NASA's former associate director of Exploration Research and chief scientist of the NASA Human Research Program, to lead an introduction to manned spaceflight and its impact on human health. Topics include an introduction to and history of human spaceflight, hazards, and methods of spaceflight research.
This two-hour presentation introduces the human health challenges for space exploration for those who are just starting their space health journey.
Download the presentation slides here.
Watch the Space Health Primer
Heading
About Dr. Charles
Media Component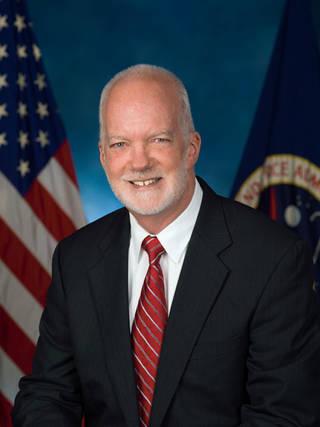 Content
John B. Charles led a distinguished 35-year career at the NASA Johnson Space Center before retiring as associate director of Exploration Research Planning and chief scientist of the NASA Human Research Program in 2018.
Dr. Charles was the mission scientist for two space shuttle flights, responsible for coordinating all of the NASA-sponsored biomedical, biological and microgravity science investigations for these missions.
As chief scientist of the Human Research Program, Dr. Charles focused on the One-Year Mission and the Twins Study. The One-Year Mission began in March 2015, and followed astronaut Scott Kelly and Russian Cosmonaut Mikhail Kornienko who spent one year on the International Space Station (ISS). The Twins Study examined twin astronauts Scott and Mark Kelly for differences between the two after a year on Earth (Mark) and a year in space (Scott). Results were published in Science Magazine on April 12, 2019.