Master
Heading
Clinical Research Methods
Content
This two-day intensive course is aimed at training busy healthcare professionals, researchers, and students on the knowledge and skills necessary to understand important concepts in health research, and be able to conduct simple analysis independently using basic software.
Learn More
Heading
Primary Care Update
Content
The annual Primary Care Update, a one-day virtual conference providing evidence-based advice, is planned for Oct. 29, 2022. The event will include seven hours of CME (+ one hour of ethics).
Conference Details
Heading
Departmental Reports
Content
The Department of Family and Community Medicine at Baylor works at the forefront of medical education and discovery to deliver excellent and holistic patient care. Read about department happenings in our quarterly newsletters. Publications, faculty spotlight, and newsmakers highlight each issue.
View Reports
Media Component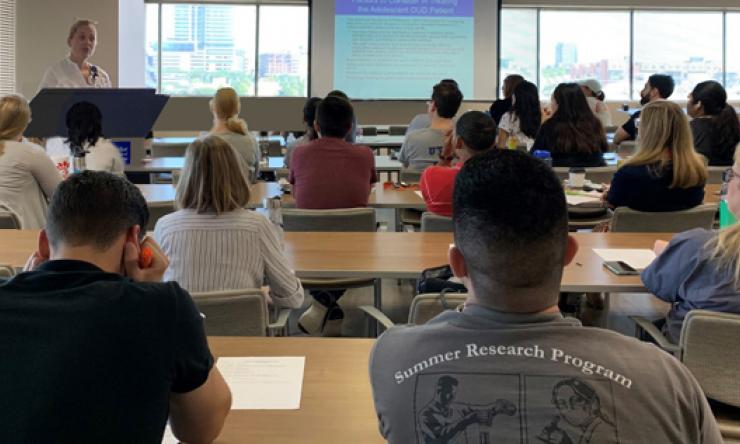 Heading
Opioid Waiver Training
Content
The Department of Family and Community Medicine offered a free Opioid Use Disorder Training, intended for physicians who are interested in obtaining a waiver to prescribe buprenorphine for opioid use disorder. This in-person instruction, in combination with a four-hour online session, qualifies participants to apply for the Drug Enforcement Agency waiver, while providing up to four hours of CME credit.