Master
Media Component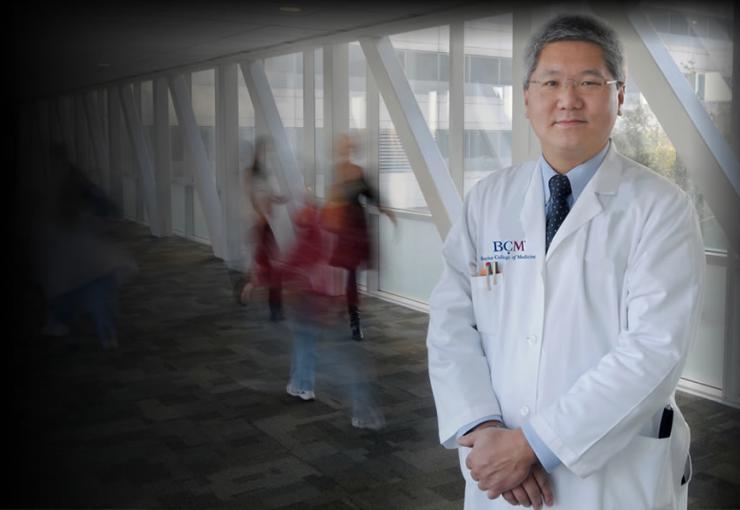 Content
I am pleased to introduce you to the Department of Molecular and Human Genetics at Baylor College of Medicine. We strive to transform medicine with the practice and science of genetics and genomics. The integrated research, clinical, and diagnostic activities housed within our department have led in the transformation of genetic medicine. In spite of the challenges of the COVID19 pandemic, our team continues to excel in all aspects of our mission. 
We continue to be a top-ranked genetics department. Among other U.S. genetics departments, our department has consistently ranked first in total awarded National Institutes of Health funding and total number of NIH grants. 
We continue to be leaders in the diagnostic testing arena with Baylor Genetics, our joint venture with H.U. Group Holdings, Inc. This jointly governed laboratory continues to support the academic mission and innovation of the department while promising to extend the impact of genetic diagnostic testing worldwide including, most recently, for infectious diseases. 
We continue to support our partnership with the Chinese University of Hong Kong Center for Medical Genetics, where our faculty is delivering the department's clinical, training and research missions to a global venue. 
We led the development of a new masters in genetic counseling program and its inaugural class graduated in 2020. Our web-based platform called Consultagene for delivery of telegenetic services, launched in 2018, continues to expand the reach of the department's comprehensive genetic services in a virtual setting. 
In addition, new and continuing consortia with the NIH and industry are leading to new gene discoveries and advancements in the implementation of genetics and genomics. These consortia include the All of Us program, the Undiagnosed Diseases Network, the Center for Mendelian Genomics, the Knockout Mouse Phenotyping Program, the Rare Diseases Clinical Research Network, and the newly established the Center for Precision Medicine Models.
Ultimately, the innovation that has characterized our department continues to flourish. The future holds much promise due to the talent and dedication of our renowned faculty, trainees and staff. I consider myself privileged to be a part of this exciting and vital effort.
Best regards,
Brendan Lee, M.D., Ph.D.
Robert and Janice McNair Endowed Chair in Molecular and Human Genetics
Content
View the 2020 Department of Molecular and Human Genetics Annual Report.
View Report
Heading
Department Brochure
Content
View the 2021 Department of Molecular and Human Genetics Brochure.
View Brochure