Master
Media Component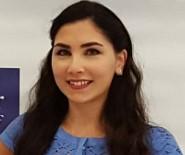 Content
What is your favorite memory from residency? 
With all the great memories I have had here at Baylor it is hard to choose only one. One that comes to my mind is TSP 2020 meeting at Plano, Texas. I drove there with my best friend and co-resident Mugahed. It was my first road trip here in the States, my first stop at the famous Buc-cee's and my first 1st place Platform award. I can remember every detail about that meeting from the second we hit the road, to the country or Mediterranean songs we listened to, the beautiful sights we passed by on the way, the conferences we all attended together, the moment I heard my name for the platform award and most importantly the smiles and happiness I saw on my co-residents faces when I got that award. This is one of my favorite things about BCM: we are truly one big family; we support each other, and we enjoy spending time together outside the hospital.
Why did you choose pathology?
Pathology answered all questions I had as a medical student: what is cancer? What causes cancer and how it is driven? How it is treated?... I also enjoy looking at slides every day and helping patients by giving them accurate diagnosis and guiding their treatment regimen. A pathologist is a doctor's doctor.
What drew you to the BCM Department of Pathology & Immunology?
Mainly the vibes I felt during my interview day at BCM. As a fully trained surgical pathologist back home - Lebanon, I was looking for a large program with high volume and complex cases. I wanted to learn new things and gain more experience but mostly I wanted a place that feels like home when I am away from "home". Simply BCM has it all and if I can go back in time, I would choose Baylor College of Medicine again and again.
What's your favorite thing and/or spot in Houston?
Houston is multi-cultural and one thing I really like about it is the diversity of the food scene and the number of good restaurants. There is always something to please everyone's taste. One of our faculty once told me: "I have been here for nine years, every time I try a new restaurant and until now, I did not need to go to a restaurant twice; there is always a new place to check out". I was not a big fan of steak until I moved here. I also enjoy all Mediterranean restaurants.
What is one new thing you started in residency that you hadn't done before? 
I love dancing but something I never tried before was the "Two Step" and country dance. My friends took me to Wild West on my birthday and I fell in love with the place. Since then, I started watching many country dance videos and tutorials and I go to Wild West very often. It is the first place I would like to visit once COVID is gone.
What type of cell would you be and why? 
A basal cell that regenerates the epithelium where it lives and clears all damage to it.
What is your favorite tumor histology and why?
Rhabdomyoma. It is benign and it is the only scenario where I like looking at "spiders" (the tumor is known for having cells called "spider cells" due to their cytoplasmic strands emanating from nucleus).