Master
Heading
About the Program
Content
In February 2013, Baylor College of Medicine and Texas Children's Hospital entered into a partnership with CHRISTUS Santa Rosa Health System to develop San Antonio's only freestanding children's hospital. Joining forces with a hospital with a rich history of quality patient care and teaching, this relationship has allowed Baylor to once again be on the forefront of pediatric medical education as we have developed a distinct pediatric residency program based at The Children's Hospital of San Antonio.
We have taken the Baylor standard of excellence into a medium sized program with a learner driven, personalized curriculum which will enable residents to flourish and excel. Our residents enjoy close interactions with faculty and have the opportunity to influence the growth of our program.
Training at The Children's Hospital of San Antonio provides a focus on what is important - contributing to the greater good of our patients, our community, and the field of pediatrics.
Heading
Directors' Message
Content
Our Pediatric Residency Training program is a unique blend of caring and academic rigor. Drawing on the 150-year legacy of the Sisters of Charity of the Incarnate Word, our program incorporates the academics of Baylor College of Medicine with the Sister's legacy of caring to develop the cutting-edge pediatrician of tomorrow.  We invite you to explore our program, talk to our trainees and welcome you with a big, Texas-sized howdy to San Antonio, Texas.
Media Component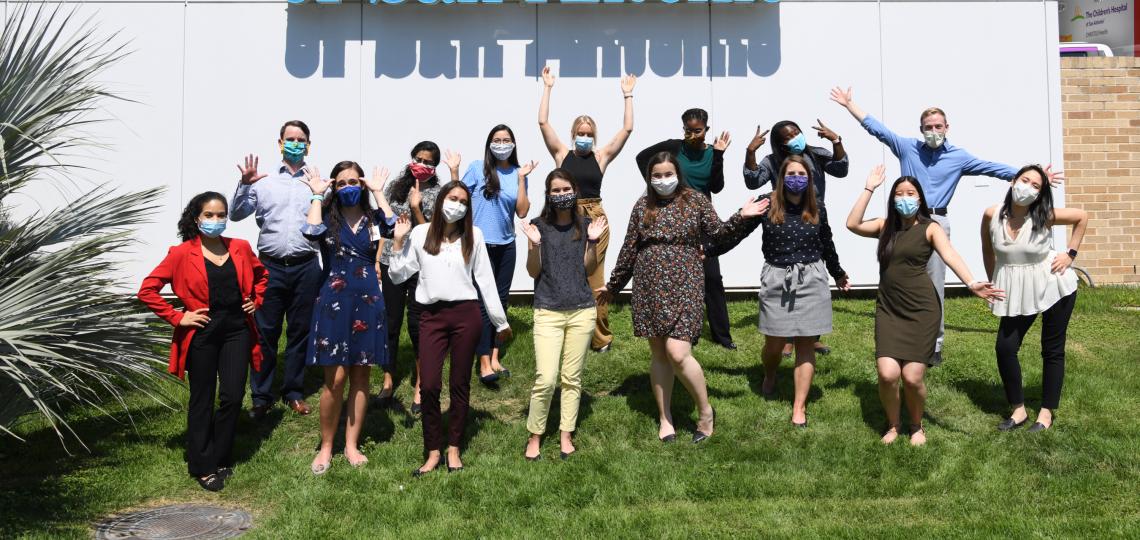 Media Component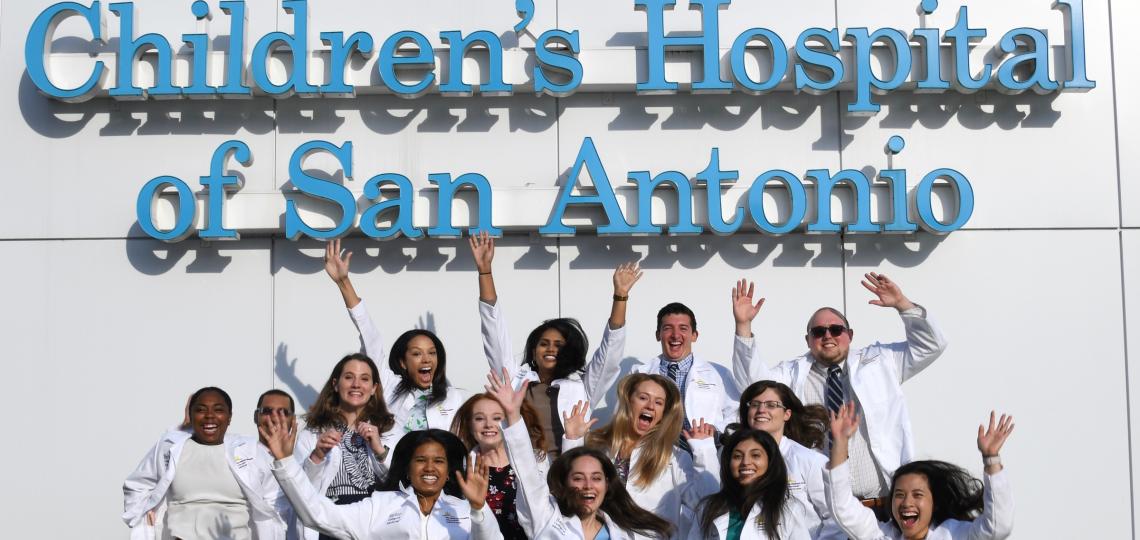 Content
Residency class of 2022 (Photo taken before the Coronavirus pandemic)
Media Component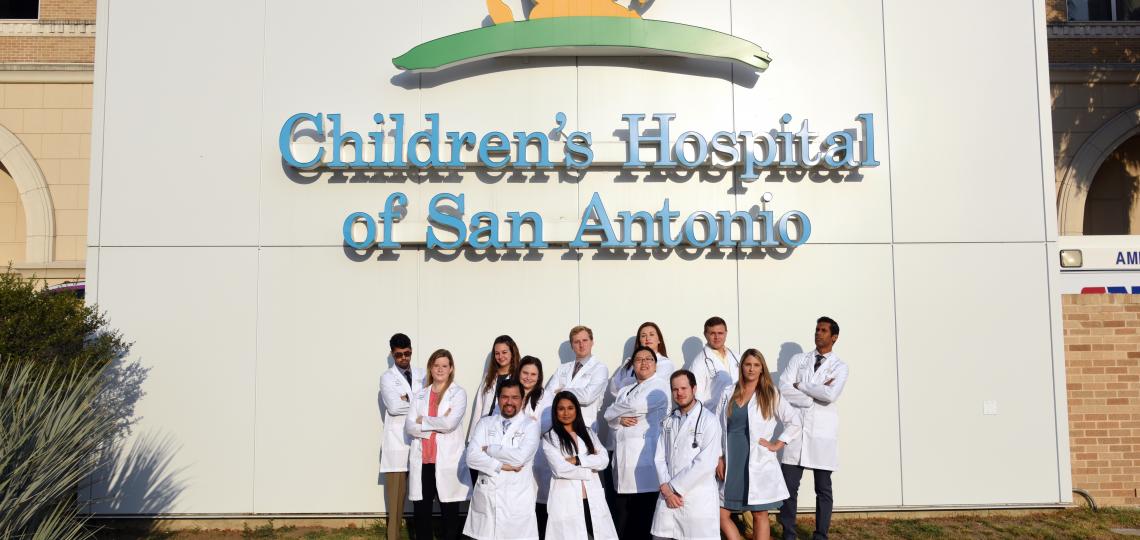 Content
Residency class of 2021 (Photo taken before the Coronavirus pandemic)