Master
Media Component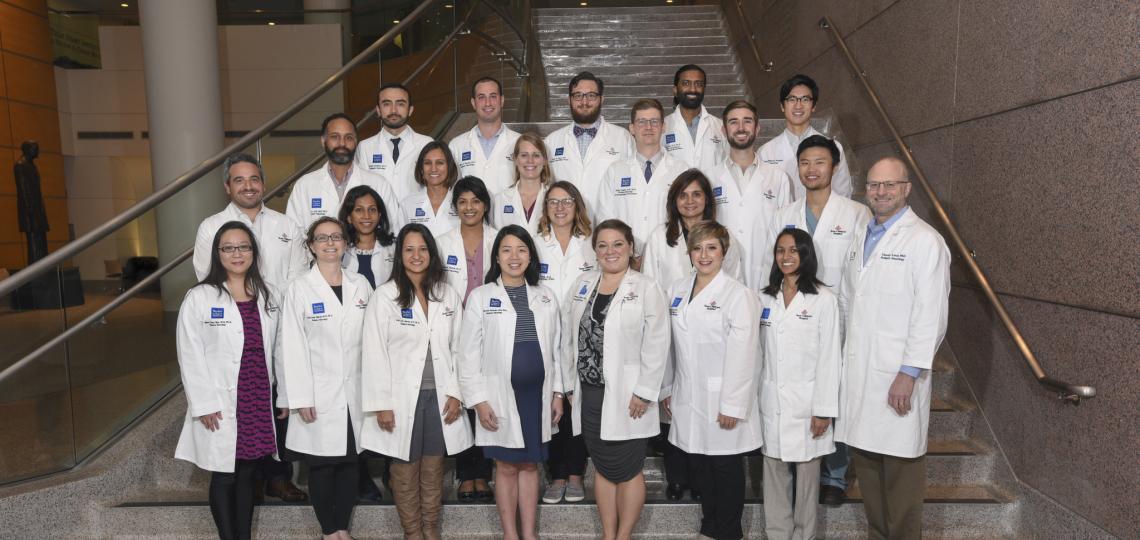 Heading
About the Program
Content
The Child Neurology Program at Baylor College of Medicine is a fully accredited program that provides exceptional opportunities to study neurological diseases of children from infancy through adolescence. Baylor has full-time faculty in the Section of Pediatric Neurology and Developmental Neuroscience including 25 clinical teaching faculty actively involved in resident education. Our teaching faculty offer tremendous educational experiences in general child neurology as well as expertise in many pediatric neurology subspecialties including epilepsy, headaches, movement disorders, neuromuscular disease, sleep medicine, stroke, autism, and multiple sclerosis.
Opened in 1954, Texas Children's Hospital is one of the nation's largest pediatric hospitals and the primary pediatric teaching hospital for Baylor. Texas Children's serves as both a primary community hospital and a tertiary referral center. All medical, laboratory and nursing services are geared to the unique requirements of the child and adolescent. With its complex diagnostic and therapeutic equipment, including its own operating rooms, MRI unit, CT scanners, interventional radiology unit, EEG and EMG laboratory, nuclear medicine unit, and cardiac catheterization laboratory, the hospital is recognized for its leading-edge technology. Baylor professors serve as service chiefs and staff physicians of Texas Children's more than 40 healthcare centers and clinics.
Texas Children's provides extensive training in treating the special and demanding needs of infants, children, and adolescents, including those with the most complex diagnostic and treatment conditions. Given the diverse patient population at the hospital, Child Neurology residents have opportunities to see a variety of conditions to include both primary neurological conditions as well as neurological complications of other pediatric diseases.
Content
The section of Pediatric Neurology and Neurodevelopmental Disabilities at Baylor College of Medicine provides three pathways for residents - Child Neurology Residency, Neurodevelopmental Disabilities Residency, and Child Neurology Basic Neuroscience Pathway within the Child Neurology Residency program. 
Many aspects of your experience will be shared regardless of which pathway you choose. You will also have extensive opportunities to interact with and learn from residents, fellows and faculty in all our training programs.
Content
Our programs integrate the three key aspects of training in general pediatrics, adult neurology, and child neurology.
View Curriculum
Heading
Training Sites and Rotations
Content
The Texas Medical Center is home to several of the leading hospitals in the nation, giving our residents exceptional opportunities for clinical training. 
View Training Sites
Content
Baylor is ranked among the top ten medical schools for research funding from the NIH for both Neurosciences and Neurosurgery, providing extensive options for our residents to engage in research.
Learn About Research