Master
Heading
About the Program
Content
The Michael E. DeBakey Department of Surgery at Baylor College of Medicine offers one of the most highly sought general surgery residency programs in the country. Our program offers nine categorical positions to first-year residents each year, of which four are designed as a five-year "Clinical Track", four as a seven-year "Research Track" that includes two years of dedicated research time. The program also offers a "Global Surgery Track" designed to allow a global surgery experience in post-graduate years three and seven.   
Our general surgery residents are exposed to an extraordinarily broad range of clinical opportunities during their clinical rotations at a total of six major hospital affiliates.  Residents rotate at two public hospitals - Ben Taub Hospital and the Michael E. DeBakey Veterans Affairs Medical Center and four private hospitals - Baylor St. Luke's Medical Center, Texas Children's Hospital, The University of Texas MD Anderson Cancer Center and Penrose-St. Francis Hospital in Colorado. Our general surgery residency program also provides basic surgical training to preliminary residents in the sub-specialties of neurosurgery, otolaryngology, urology, and plastic surgery.
Our program provides a well-rounded experience that includes training in the management of all areas of general surgery. These include abdomen, alimentary tract, breast, head and neck, vascular system, endocrine, trauma, and critical care. Our program also provides extensive exposure to pediatric surgery, endoscopy, cardiothoracic surgery, robotic and minimally invasive surgery, cardiothoracic and abdominal solid organ transplantation, and other of the surgical sub-specialties. We offer extensive clinical exposure to robotic procedures performed with highly experienced faculty in a broad spectrum of specialties, including bariatric, hepatobiliary, GI, cardiac and thoracic surgery. Notably, we offer our trainees extensive opportunities to train in our state of the art Simulation Lab equipped with a wide range of computerized simulation models and on robotic simulators positioned at our hospital affiliates 
Graduates of our program complete their training as amongst the most experienced trainees in the nation. Fully prepared to be examined by the American Board of Surgery, our graduates consistently maintain a high success rate for board certification.
Heading
General Surgery Tracks
Media Component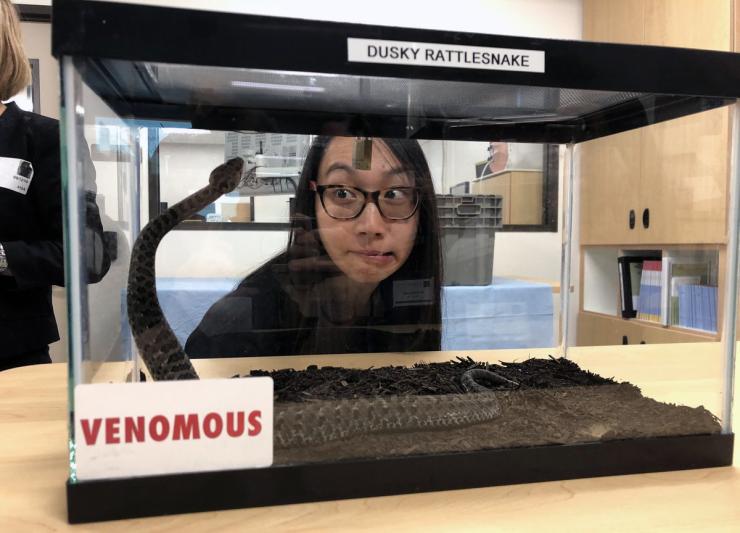 Content
Please note the program is approved with the following NRMP quotas for our three categorical General Surgery tracks:
Traditional Track (NRMP# 1716440C0) (Total: four positions) - candidates who match to this track complete five consecutive years of clinical general surgery training.
Research Track (NRMP#1716440C1) (Total: four positions) - candidates who match to this seven-year research track complete two years of mentored research, which takes place after their PGY-2 year of clinical training.

Global Surgery Track (NRMP#1716440C2) - Candidates who match to this seven-year track participate in two full years of rotations that provide the resident a global perspective and training with an excellent general surgery foundation. The global surgery track incorporates a rural domestic and international curriculum designed by the trainee that is combined with local rotations providing training in the 44 essential surgeries for global surgery including orthopedics, gynecology and urology.  Additional elements of the program include internships at the World Health Organization in Geneva and with other international organizations, while allowing time for extensive research on this topic.
Training in Research During Residency
Because understanding the basics of research is a core competency for all practicing surgeons, our training program has developed a core didactic lecture series and set of research opportunities that provide all of our residents with exposure to the fundamentals of research. This research training module is integrated into the overarching curriculum across each of our three training tracks.
Learn More
Content
During the five-year training period, residents spend an average of 25 months at the private hospitals and 35 months at the public hospitals. The affiliated hospitals are full-service, and numerous teaching seminars and conferences are held at each one. Clinical rotations at all five hospitals offer extensive patient contact.
Heading
Simulation Center
Media Component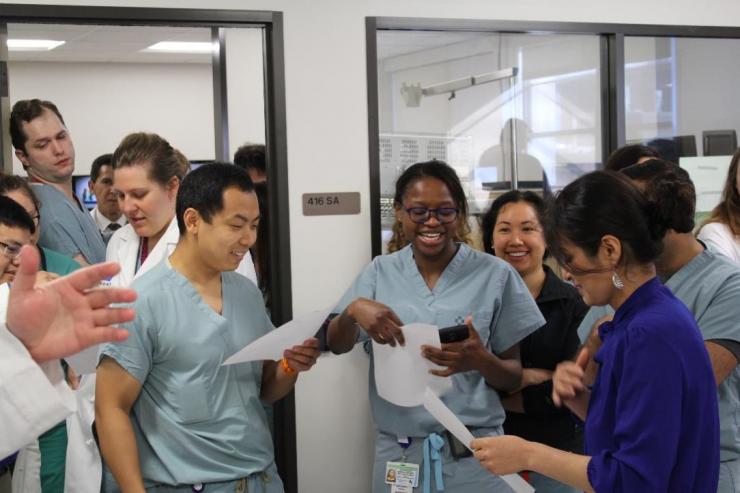 Content
The Simulation Center is a vital resource for training residents and fellows in the latest minimally invasive surgical techniques, and provides continuing education for practicing surgeons. As an AAALAC-accredited facility, we ensure all procedures are in compliance with federal and institutional guidelines. The laboratories serve as a comprehensive resource for surgical learning and training residents and fellows in the latest minimally invasive surgical techniques, continuing medical education for practicing surgeons, and core laboratory support for CME organizations and the biomedical industry. Accredited by the Association for Assessment and Accreditation of Laboratory Animal Care, the laboratories further serve as an ideal site for pre-clinical studies in compliance with federal and institutional guidelines.
Visit the Simulation Center
Heading
Applicant Information
Content
The program is approved by the Residency Review Committee for Surgery with the Accreditation Council for Graduate Medical Education. After satisfactory completion of the program, residents are eligible for certification by the American Board of Surgery.
Apply now!
Heading
Non-Research Track Resident Research and Scholarly Activities
Content
Although not all surgeons need to be trained to be independent researchers, understanding the basics of research is a core competency for all practicing surgeons. Therefore, our training program has developed learning opportunities for all residents to gain an understanding of the fundamentals of research. The department also provides mentorship and resources to optimize resident participation in research projects and scholarly activity. All junior residents will have the opportunity to be matched with research resident and faculty mentors and to become involved in our large portfolio of ongoing clinical, translational and/or basic science research projects. Residents will also have access to a core of departmental experts in clinical study design and analysis, biostatistics and scientific writing.
Learn More