Master
Heading
Post-Baccalaureate Application
Content
Our free online application for the 2022 academic year is open! The GRE or MCAT is required. NO application fee!
Apply Today! 
Media Component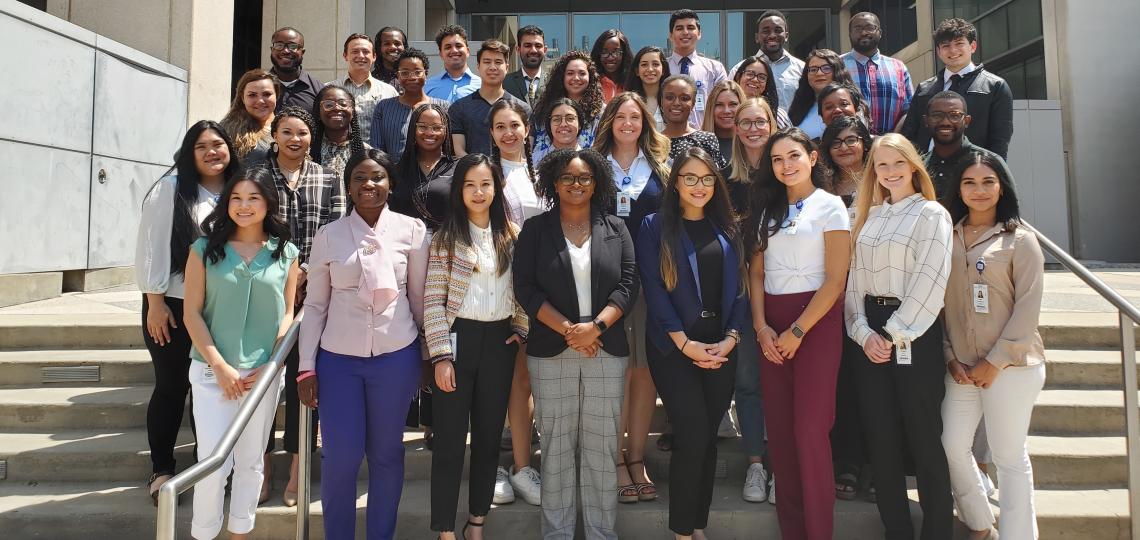 Heading
About the Program
Content
The Post-Baccalaureate Certificate of Completion in Biomedical Sciences and Health Equity is a one-year program aimed at enhancing, developing, and enriching the academic knowledge base and skills of students prior to their entrance into medical and health professions school. Upon completion of the program, the goal is for a student to successfully matriculate into a M.D. or D.O. program or other health professions graduate degree program at an accredited U.S. institution.
The official dates for the Post-Baccalaureate Certificate in Biomedical Sciences and Health Equity program 2021 - 2022 are Aug. 2 through July 23. Orientation activities will take place during the month of July 2021. Be it on campus, virtual or hybrid, research experiences will begin as scheduled.
We welcome students from all science and math majors, and even non-science majors with appropriate pre-medical/health professions background and interest. 
Content
The program provides:
Graduate-level coursework in the biomedical sciences, health equity 
Standardized MCAT test preparation 
Research and shadowing opportunities 
Advocacy and service-learning activities 
Mentorship, coaching and networking opportunities 
Content
This graph illustrates MCAT Score improvement from program participants.
Media Component