Master
Media Component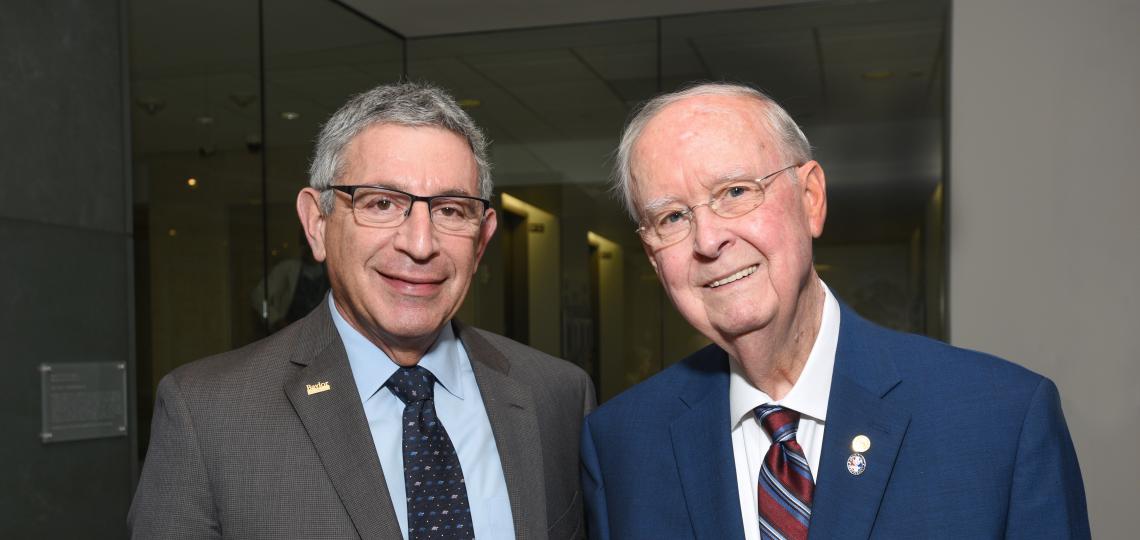 Content
Thomas J. Rosenbalm, M.D. '55
Lessons learned at Baylor inspire giving today
Content
Dr. Tom J. Rosenbalm grew up in a small town in Central Texas. He completed both his B.S. and M.S. degrees in Biology at Baylor University before attending Baylor College of Medicine. Now retired, he practiced medicine for nearly 30 years in the Houston area, primarily focusing on pediatrics.
Though he has made his lifelong home in Texas, his sights always have been set on advancing medicine far beyond any one community, state or even country. Baylor is not only where he received his education—it's where he chooses to make a difference, in hope of future breakthroughs to benefit us all.  
That long view may have been instilled while studying at Baylor, when Dr. Rosenbalm was fortunate to learn from excellent professors such as Dr. Michael DeBakey, Dr. Denton Cooley and Dr. Russel Blattner.
"Their instruction and examples as practicing physicians inspired my love of medicine and pediatrics, specifically," he says.
Those early experiences as a young doctor still resonate today. Dr. Rosenbalm supports Baylor College of Medicine for two reasons: "I wanted to both honor Dr. Blattner for his role in my education, as well as promote research in the area of pediatric cancer therapies," he says. "I hope to encourage the same cutting-edge research paired with excellent instruction for medical students that I experienced while studying at Baylor."
He adds that Baylor always has been on the leading edge of medicine, but that past achievement demands continued progress. To alumni and other friends considering a gift to Baylor College of Medicine, Dr. Rosenbalm would advise choosing an area that is important to you and investing in the future of healthcare.
"Your contribution will be used to the best result," he says, "when you choose to support research at Baylor."