Master
Media Component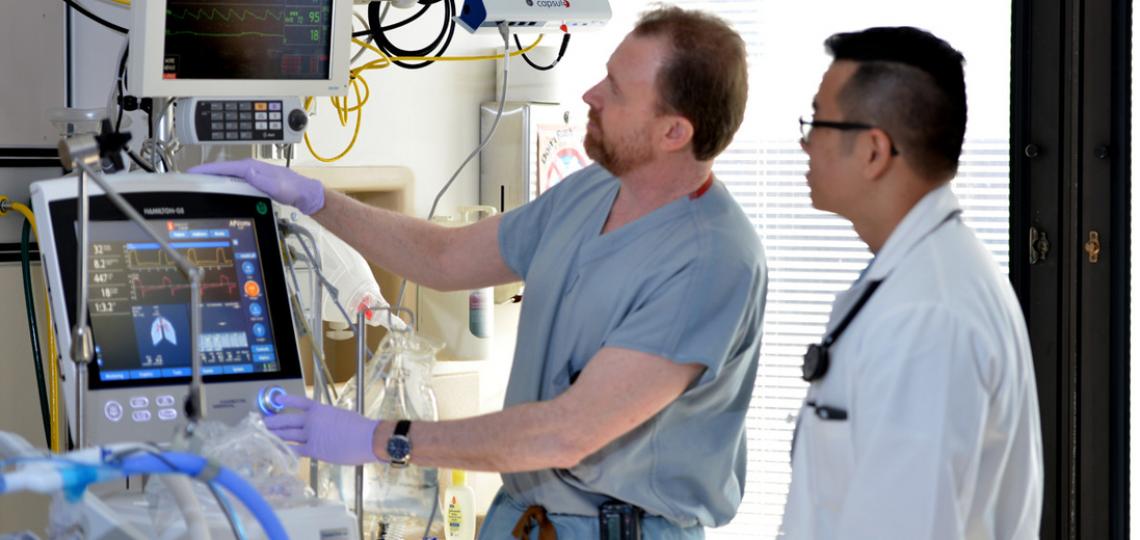 Heading
Expert, Comprehensive Care
Content
Baylor Medicine pulmonary, critical care, and sleep medicine experts provide comprehensive services for patients with illnesses that affect the lungs and breathing, including lung cancer, chronic obstructive pulmonary disease, asthma, interstitial lung disease, bronchiectasis, and chronic lung infections. 
This integrated clinic provides one site for virtually all aspects of ambulatory pulmonary patient care, including a full pulmonary function testing lab, complete radiology services, echocardiography, laboratory, and nuclear medicine services.
Heading
About The Lung Institute
Content
The Lung Institute provides diagnostic and treatment services to patients with benign and malignant neoplasms and other disorders of the lung, as well as esophagus, mediastinum and chest wall. The institute offers patients professional medical evaluations by a multidisciplinary team that includes specialists from surgery, medical oncology, pulmonary medicine, radiation oncology, and radiology.
The Lung Institute has developed a comprehensive program across departments and disciplines, with all of the College's missions as part of the effort. The surgical program is located at Baylor St. Luke's Medical Center - TMC, part of CHI St. Luke's Health.
In addition, the Lung Institute offers holistic care for patients and their families. Full-time chaplaincy services, social workers, physical therapists, dieticians and patient navigators help patients and their families deal with the stress of illness. These efforts allow patients and their families to take an active role in their own care plans.
Heading
Programs and Specialty Clinics
Content
Comprehensive, multidisciplinary care to adult CF patients and their families, accredited by the Cystic Fibrosis Foundation.
Content
Our thoracic surgeons specialize in the treatment of patients with benign and malignant disorders of the chest. 
Content
Baylor Medicine experts specialize in the diagnosis and surgical and nonsurgical treatment of sleep disorders, such as sleep apnea and snoring. Learn more.
Content
Learn more about our lung transplant program, which offers comprehensive care before, during, and after a transplant.
Heading
Conditions Treated
Content
Acute and chronic respiratory failure
Asthma
Bronchitis and bronchiectasis
Chronic cough
Chronic obstructive pulmonary disease (COPD)
Interstitial lung disease
Lung and chest infections
Content
Lung and chest tumors and malignancies
Lung transplant status
Occupational lung disease
Pleural effusion
Pulmonary fibrosis
Pulmonary hypertension
Sarcoidosis
Unexplained shortness of breath
Content
Bronchial thermoplasty
Cardiopulmonary exercise testing
Chronic ventilator management
Endobronchial ultrasound
Flexible bronchoscopy
Full pulmonary function testing
Content
Medical thoracoscopy
Rigid bronchoscopy
Right heart catheterization
Six-minute walk testing
Sleep studies (home and attended)
Thoracentesis
Content
Are you interested in participating in clinical trials? Discuss opportunities with your physician. See lung-related trials.