DoD funds cutaneous leishmaniasis vaccine development
Media Component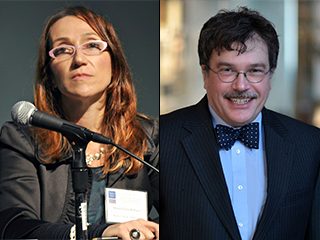 Content
The National School of Tropical Medicine at Baylor College of Medicine along with Texas Children's Hospital Center for Vaccine Development has received a $1.3 million contract from the Department of Defense to develop a vaccine for cutaneous leishmaniasis, a neglected tropical disease caused by a protozoan parasite and transmitted by the bite of a sand fly.
Researchers from Baylor will partner with the Laboratory of Malaria and Vector Research, National Institute of Allergy and Infectious Diseases, National Institutes of Health and the Uniformed Services University of the Health Sciences on this work.
Cutaneous leishmaniasis is a form of leishmaniasis that occurs on the skin. It can occur as an ulcer on the face and can lead to longtime scarring. Because sand flies flourish in resource poor settings, infection rates are increasing in conflict zones in Syria, Iraq and Afghanistan. This also is of concern to all military forces deployed to these areas.
"A vaccine for cutaneous leishmaniasis would become a key tool for the control of this disease across the Middle East, North Africa and Central Asia," said Dr. Peter Hotez, dean of the National School of Tropical Medicine at Baylor College of Medicine. "The conflicts in these regions and the resultant collapses in healthcare infrastructure have promoted an exponential increase in these diseases. A vaccine represents a highly cost effective way to stop this newly emerging pandemic."
While there are only a few FDA approved treatments for the disease, there is no prophylactic drug and no vaccine available. A vaccine could be the most cost effective means of controlling and eliminating the disease.
"This program builds on the strengths of our major partners showing how the product development partnership model is key to the success in advancing new innovations for neglected tropical diseases such as leishmaniasis," said Dr. Maria Elena Bottazzi, co-director of Texas Children's Hospital Center for Vaccine Development.
Baylor researchers have proposed to develop an innovative prototype combination vaccine comprised of a recombinant protein from the parasite together with a recombinant protein from the saliva of the sand fly vector.
The U.S. Army Medical Research Acquisition Activity, 820 Chandler Street, Fort Detrick MD 21702- 5014 is the awarding and administering acquisition office. This work is supported by the Congressionally Directed Medical Research Programs, through the Peer Reviewed Medical Research Program under Award No. W81XWH-17-2-0050. Opinions, interpretations, conclusions and recommendations are those of the author and are not endorsed by the DOD. In conducting research using animals, the investigator(s) adheres to the laws of the United States and regulations of the Department of Agriculture. In the conduct of research utilizing recombinant DNA, the investigator adhered to NIH Guidelines for research involving recombinant DNA molecules. In the conduct of research involving hazardous organisms or toxins, the investigator adhered to the CDC-NIH Guide for Biosafety in Microbiological and Biomedical Laboratories.