Successful study leads experts to call for more patients
Media Component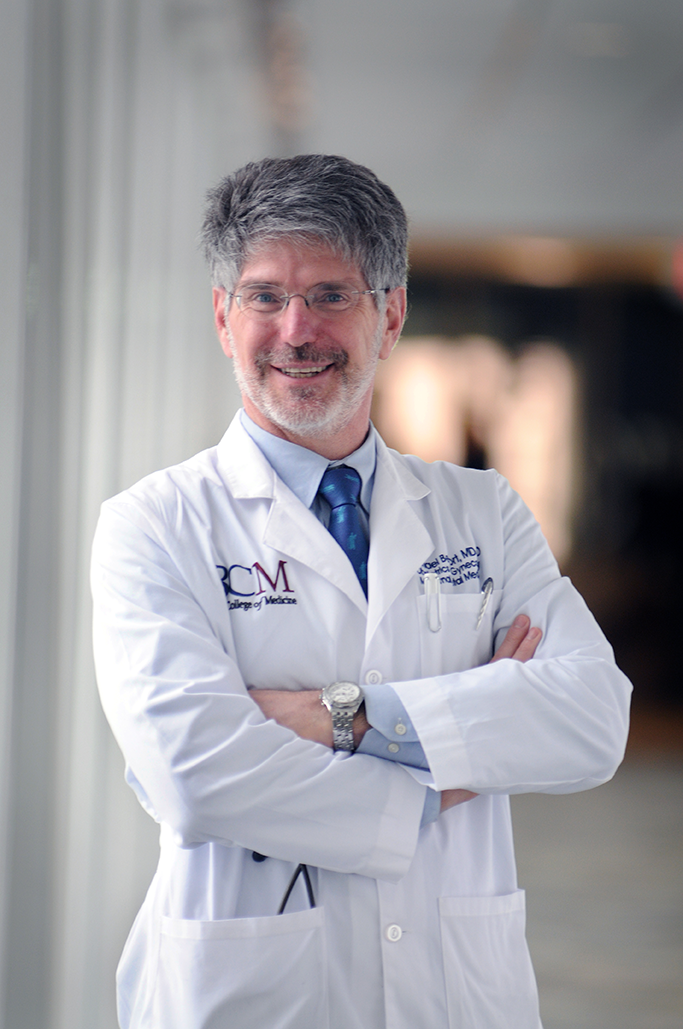 Content
Recent research conducted at Baylor College of Medicine and Texas Children's Hospital showed promising results of a life-saving surgery for fetuses who have severe left congenital diaphragmatic hernia (CDH). The surgery, fetal endotracheal occlusion (FETO), is now being studied in a new clinical trial to determine whether it is helpful to babies with a more moderate form of the condition.
Severe congenital diaphragmatic hernia is a condition that stops the lungs from developing properly, causing significant breathing problems in a newborn baby. The FETO procedure consists of placing a small fetoscope into the mother's womb and then guiding the scope into the baby's mouth and down the throat to the baby's windpipe. A tiny balloon is then placed into the windpipe and blown up with fluid to temporarily block the fetal windpipe, the trachea. The balloon is then detached from the scope and left inside the trachea and the scope is removed.
This process of expansion improves lung function in babies with the most severe form of this condition. After approximately four weeks the balloon is removed from the fetal trachea and the mother continues with her pregnancy until she is ready to deliver.
"Procedures similar to this have only routinely been offered in Europe and South America," said Dr. Michael Belfort, chair and professor of obstetrics and gynecology at Baylor and obstetrician and gynecologist-in-chief at Texas Children's Pavilion for Women. "This procedure is relatively new to the United States, and to my knowledge we are the first U.S. institution to publish our results with FETO and severe left-sided CDH. We are very encouraged by the outcomes."
Congenital diaphragmatic hernia occurs in one of 3,000 live births and is typically diagnosed during the second trimester. Prior to FETO, babies born with the most severe form of left-sided congenital diaphragmatic hernia had a 10 percent chance of survival. In their research, Belfort and colleagues saw a survival rate for fetuses with severe left-sided congenital diaphragmatic hernia of 70 percent.
Learn more about the study.
"A multidisciplinary team of physicians, nurses and respiratory therapists dedicated to the care of children with CDH help translate the potential gains from the FETO procedure in-utero to better survival and long-term outcomes," said Dr. Oluyinka Olutoye, professor of surgery, pediatrics and obstetrics and gynecology at Baylor, and co-director of the Texas Children's Fetal center at Texas Children's Pavilion for Women.
Now, in addition to offering the FETO procedure to patients with severe CDH who qualify for the procedure, Baylor and Texas Children's are the only sites in the U.S. enrolling patients for the FETO procedure for moderate congenital diaphragmatic hernia, according to Belfort.
Patients interested in learning more about the procedure are asked to call, 832-822-2229, fax, 832-825-9403, or email FetalCenter@texaschildrens.org.
For doctors looking to refer a patient, please call our referral line 1-877-FetalRX (338-2579) or our referral form is located on our website and can be filled out and faxed (832-825-9403) or submitted electronically.