Talking to your teen about her growing body
Media Component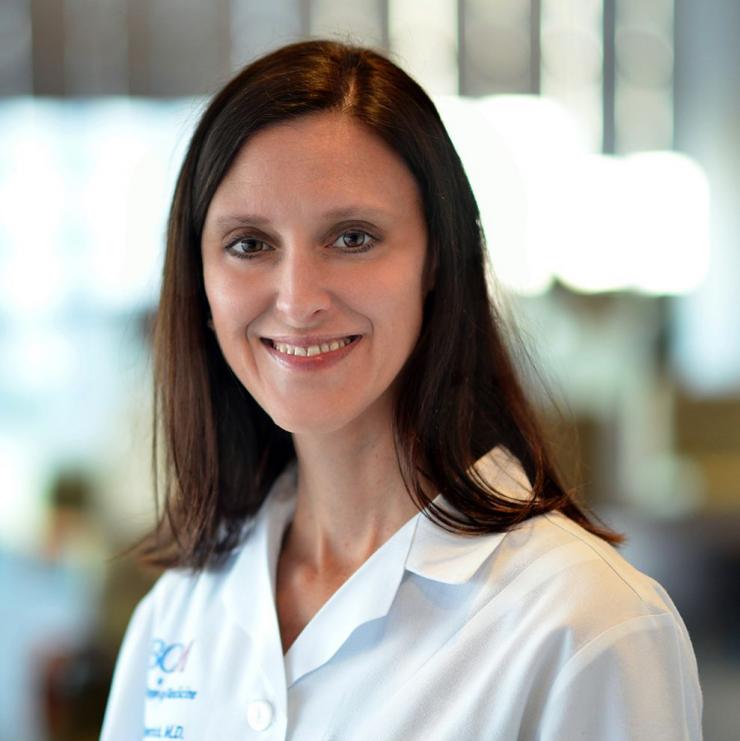 Content
Adolescence can be a difficult phase for girls, especially when they begin to notice their bodies changing. A Baylor College of Medicine event, Girls Elevated, will aim to give parents and young girls tips on how to effectively communicate these changes to help make growing up a little easier.
"The thought process in young girls and teens is very different than an adult woman," said Dr. Jennifer Dietrich, associate professor of obstetrics and gynecology at Baylor and chief of pediatric and adolescent gynecology at Texas Children's Hospital. "We wanted to create an event that will give them tools to protect themselves and to gain knowledge early and continue on a path of healthy development."
At the event, a team of experts will give teen and preteen girls knowledge they need to navigate the changes and challenges that lie ahead. They will experience fun and interactive sessions that will cover the critical topics girls want and need to know about. They will focus on a variety of subjects, from healthy relationships to the real image of beauty to coping with sexual pressures.
In addition, parents and caregivers will hear expert advice to help strengthen their bond with their teen, from setting boundaries to talking to adolescents about difficult subjects.
Content
Topics for the girls will include:
Puberty and menses
Being a good friend
Personal safety
Assertiveness
Mood management
Preventative care
Healthy relationships
Content
Topics for the adult parents and caregivers will include:
What's "normal"
Contraception: Myths and benefits
Difficult conversations
Drugs and addiction
The keynote speaker for the event is Emaline Robinson, who has faced and overcame many battles in her life including dyslexia. Robinson is member of the Elliot T. Bowers Honors College, is active in the Pre - Vet Society, and volunteers with Houston Livestock Show and Rodeo.
"Our goal is to instill some empowerment and give them knowledge about their bodies," Dietrich said. "We hope to bring to light the community resources that they have access to."
The event will be held on Saturday, April 7, from 8:30 a.m. to 3:30 p.m., at the United Way – Greater Houston. Ticket price includes breakfast, snacks, lunch and parking. Purchase tickets online. For more information about the event, contact Ann Tims, 832-826-7464.