Master
Heading
2021-2022 CVRI Pilot Awards
Content
The Cardiovascular Research Institute (CVRI) at Baylor College of Medicine is pleased to announce pilot awards for proposals in cardiovascular research that will promote collaboration between investigators and that are likely to lead to externally funded grants in the foreseeable future. We welcome CVRI members to apply for the 2021-2022 funding cycle!
Apply for Membership
Heading
Congratulations to the FY21 CVRI Pilot Award Winners
Description
Thank you to all applicants this year. The competition was close! CVRI hopes to continue this award in future years, in which case we hope you will consider applying again.
Terms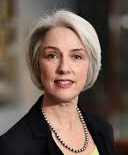 Item Definition
Margaret Goodell, Ph.D.
Professor 
Department of Molecular and Cellular Biology
Collaborator: James Martin, M.D., Ph.D. 
Professor 
Department of Molecular Physiology and Biophysics
"DNMT3A in Heart Development and Clonal Hemapoiesis-mediated Atherosclerosis"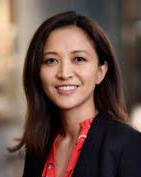 Item Definition
Na Li, Ph.D. 
Assistant Professor 
Department of Medicine, Cardiovascular Sciences
Collaborator: Mihail Chelu, M.D., Ph.D.
Associate Professor
Department of Medicine, Cardiology
Collaborator: Kenneth Liao, M.D., Ph.D. 
Professor 
Department of Surgery, Cardiothoracic Transplantation and Circulatory Support
"Mechanisms of Lamin A/C-mediated Cardiac Conduction Disorders"
 
Heading
Funding Opportunities
Content
General Information